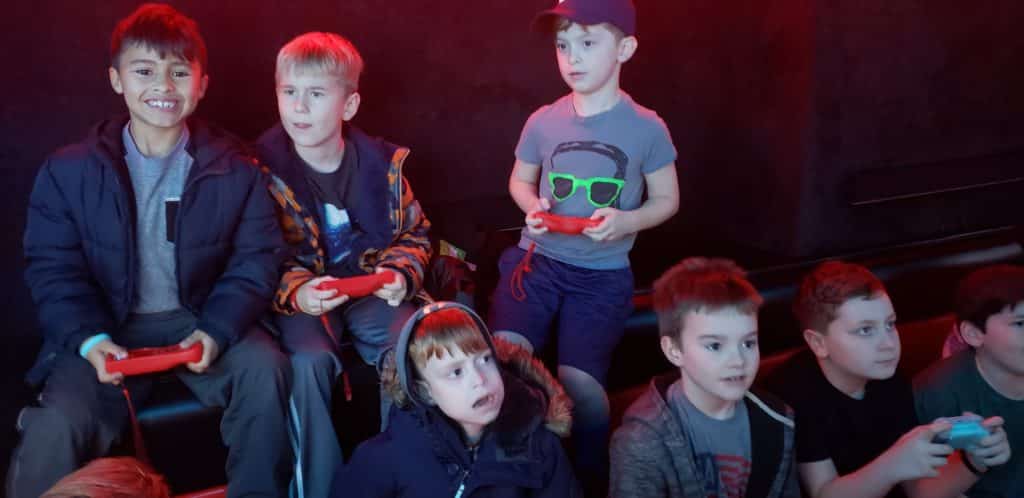 A common misconception is that video games Promote violence, or Assert violence in our children. we can confirm that when monitored, and taught correctly, video games can be a great tool for teaching, building character, and Establishing long lasting friendships!
A Game Truck, well our game truck – is designed to be safe, controlled, and fun for everyone. rolling video games of long island has A Large selection of games across Multiple consoles to choose from. Your video game truck will arrive accompanied by two absolutely amazing Coaches. Our staff loves what they do, they are extremely good at it, and it shows! We believe that's what sets us apart from others and what makes us the obvious choice!
The best part about our Video Game truck is the universal enjoyment by all parties involved: We love what we do. Kids love it; and parents love it not only for the joy it brings their kids, but also for the fun-filled, long-lasting memories it creates. 
Whether you're into fortnite, madden, NBA2k, Racing, Mario, Fighting, Retro Gaming, Dancing, or Karaoke, there is something for everyone on Rolling Video Games, and our parties are aLWAYS age appropriate!
Don't hesitate any longer, we promise. you won't regret it!
We carry many games
we have an extremely large selection of games to choose from, including several popular selections, as well as retro-games for the adults that's sure to take them on a trip down memory lane!

The game bus:
We've heard our Video Game Truck referred to as many different names: game buses, party buses, mobile arcades, party truck, Party Bus, etc. As long as it's rolling video games, you can rest assured knowing you've signed up for a great time had by all!
Parent's its for you too.
Parents, this is a great opportunity to bond with your kids over something they love. Don't miss out on the opporunity. Even if you don't plan to game, give it a shot and make their day!
a clean, safe, and energetic atmosphere!
We are proud to say that since 2014, we have ALWAYS required all guests to use hand sanitizer every time they enter/re-enter the trucks. It doesn't stop there though, we also Sanitize & disinfect our Video Game Trucks before, during, & after every party. Thus offering you a clean, and CONTROLLED environment!
with today's current events, we take pride in our industry! – we come straight to you minimizing any risk of Outside contact & we guarantee a Controlled environment for your loved ones & their guests – public areas = uncertainty = risk = worry. not with us! we take care of everything for you!
Speaking of clean…
The Absolute best best part of renting our video game truck? the party is NOT in your home; so you don't have to clean! again, we do that for you!