About Rolling Video Games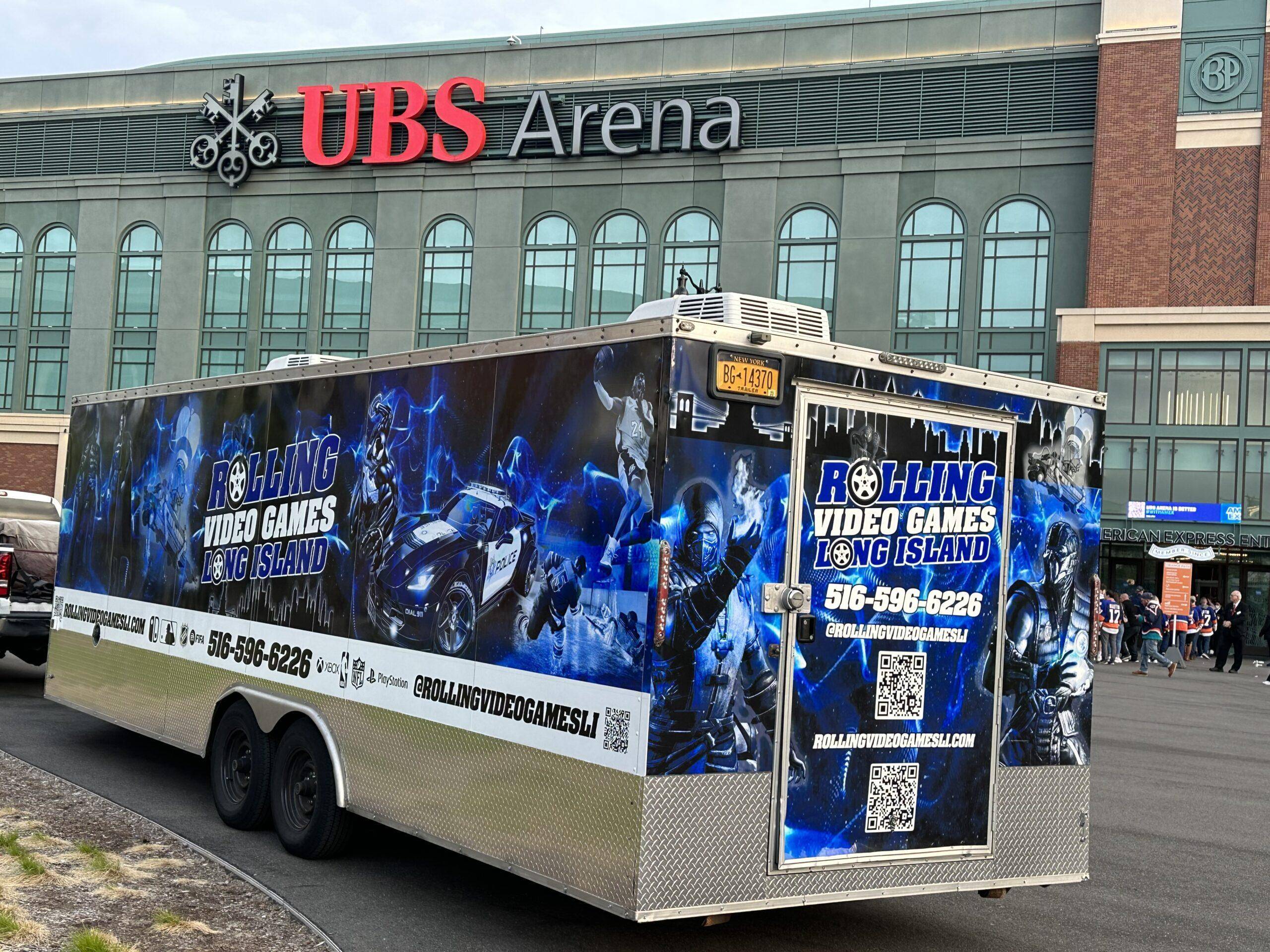 We're a family Run Business, and we Operate accordingly;
Everything from Outfitting Our Video Game Truck, To Training Our Coaches; Revolves Around our clients, and our need to ensure their eventual happiness for their loved ones birthday party, communion, graduation, or any type of event!
We Thrive by Creating the Best Possible Party and Experience for You, while Your Loved Ones, & Their Guests have the best gaming experience and as much fun as possible!
We Do This Because We Truly Care, So We Treat Each & Every Party as A Top Priority!
We Love & Appreciate All Of Our Clients, & We Promise to Always Do Our Absolute Best To Leave You Feeling The Same Way About Us!
With A Rolling Video Games Party, You Can Rest Assured Knowing We'll Do Everything In Our Power To Create The Best Possible experience For Your family and your party!
NYC & Long Island's best Gaming Truck
Being part of The New York Islanders first playoff series at UBS Arena was absolutely amazing! We had a blast providing fans with some exciting gaming on our game truck!
Gaming Parties with a Rolling Video Games Long Island Game Truck is the way to go for your kids next birthday!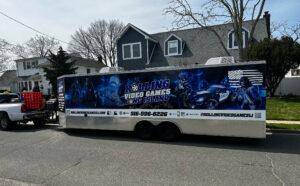 NYC & Long Island's #1 Mobile Video Game Truck Is More Than Just Entertainment for Children's Birthday Parties;
We Provide Entertainment For Events Of All Types Including:
Birthday Parties
Communion Parties
Graduation Parties
Cub/Boy/Girl Scout events
Block Parties
Corporate Events
School Events/Parties
Camp Events/Parties
Team-Building Events
Carnivals
Festivals
Bar/Bat Mitzvah's
Fundraisers
Holiday Events/Parties
Family Reunions
End Of Season Events
Family or Company Picnics
And More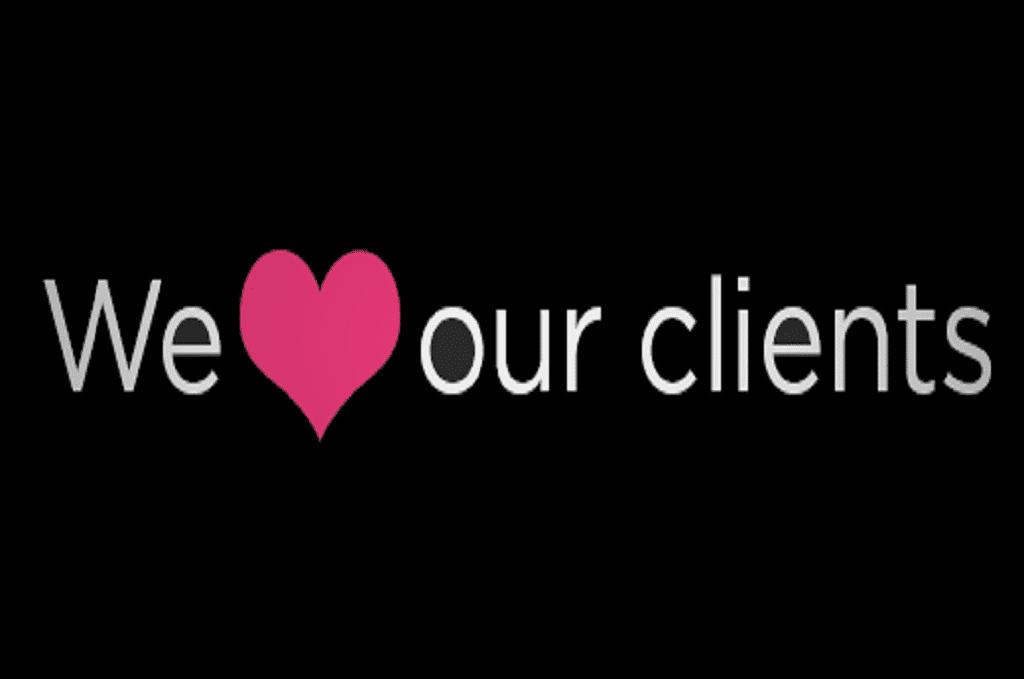 We Operate With Consideration, Care, Compassion, And Love; And It Shows In The Way We Operate Each Of Our Parties. This is What We Believe (And What Our Clients Have Come To Realize) Is What Sets Us Apart From other video game trucks!
Unlike some Others Out There, Rolling Video Games Long Island Isn't Just A Gaming Truck, or some Side Job For Us! Our Company Is A Professional, Family Run Business. We Have Put Our Blood, Sweat, And Tears Into It; And We've Done So Because Your kids Party's Success Is Just As Important To Us As It Is To You!
We're Available 7 Days A Week, 365 Days A Year. We Have Multiple Fully-Operational, Climate Controlled Game Trucks To Keep Up With The High-Demand. Multiple Add-On Features, And We're ALWAYS Expanding & Updating for You!
No Matter The Time Of Year, How Big, Or Small A Party May Be, no matter the location, or weather, You Can Count On #RVGLi for an amazing party!
We Love & Appreciate All Of Our Customers, And We Like To Think It's Why We've Had So Many Repeat Customers Throughout The Years! If You're Reading This, We Hope To Welcome You To The Rolling Video Games Long Island Family Soon!
Thank You For Your Time, And We Hope To Speak To You Soon!
In an effort to offer our clients the best possible experience, we've added, and will continuously add to our arsenal!
Ask about our Add-On options. To Go with the trucks, we now also offer our "Fun Zone" which consists of "Giant" lawn games (tic-tac-toss, Giant Connect-four, Giant Jenga, Ring Toss, Corn Hole/Ladder Ball, Lawn Darts). We offer Concessions (Popcorn, Cotton Candy, Snow Cones), and we now also offer State-Of-The-Art, High Quality Mobile Laser Tag as well! (It's like going to a professional laser tag facility, wITHOUT having to travel with all of your guests!
Please reach out to us at any time to request more information.
Copyright © Rolling Video Games Long Island - All Rights Reserved.